Anatomy of an Entrepreneur
A skill based story communicating the life of an entrepreneur to 11-13 year old kids through poem and colourful illustrations.
The book was printed and distributed amongst +2000 government schools. The illustrations were done by in-house artist
Basil Baby
and story is written by sanya sagar with Lisa heydlauff.
---
The challenge was to depict the characterstic and challenege of being an entrepreneur simpy and playfully.The design approach uses the humanist hindi typography with clean and geometric background images.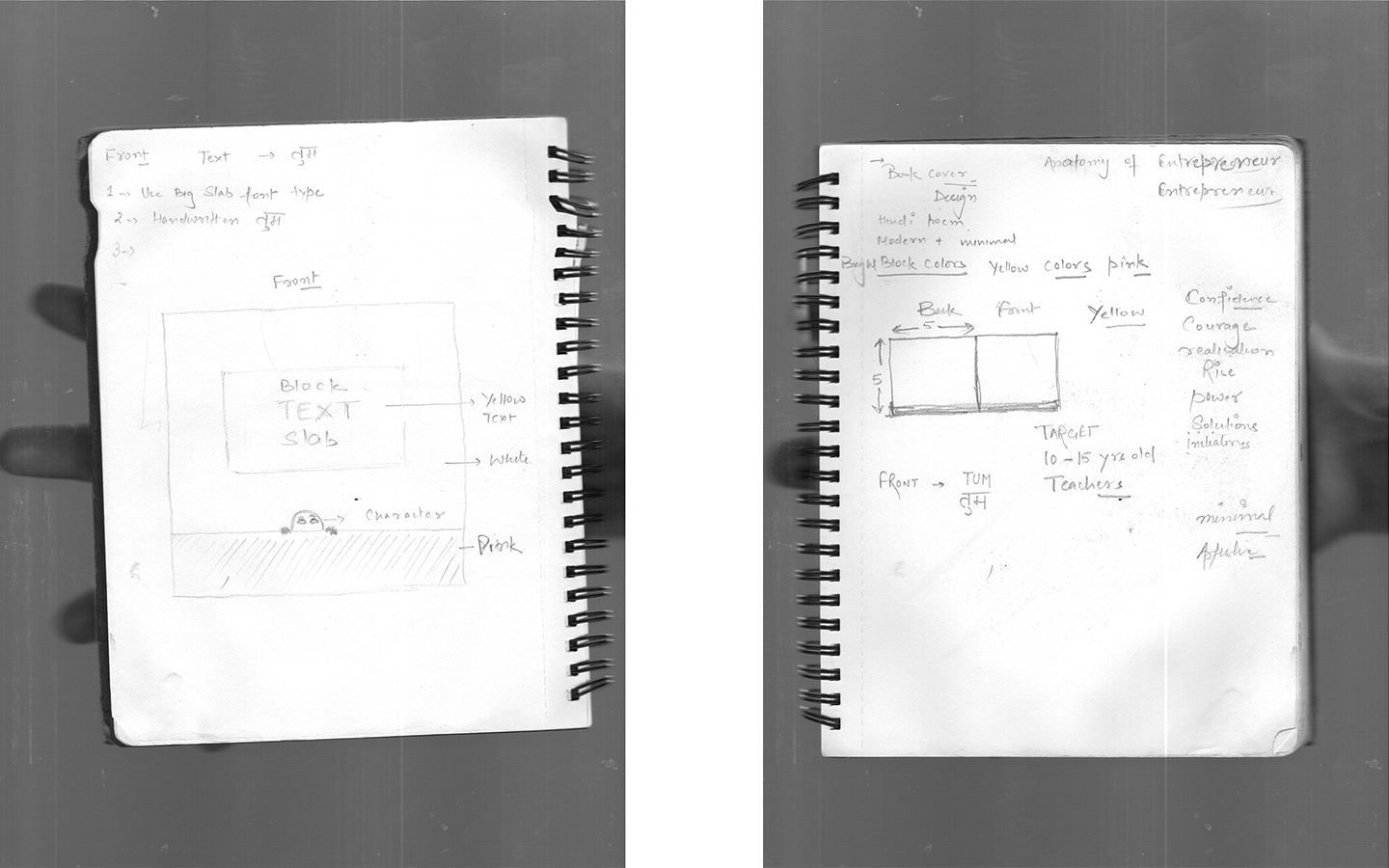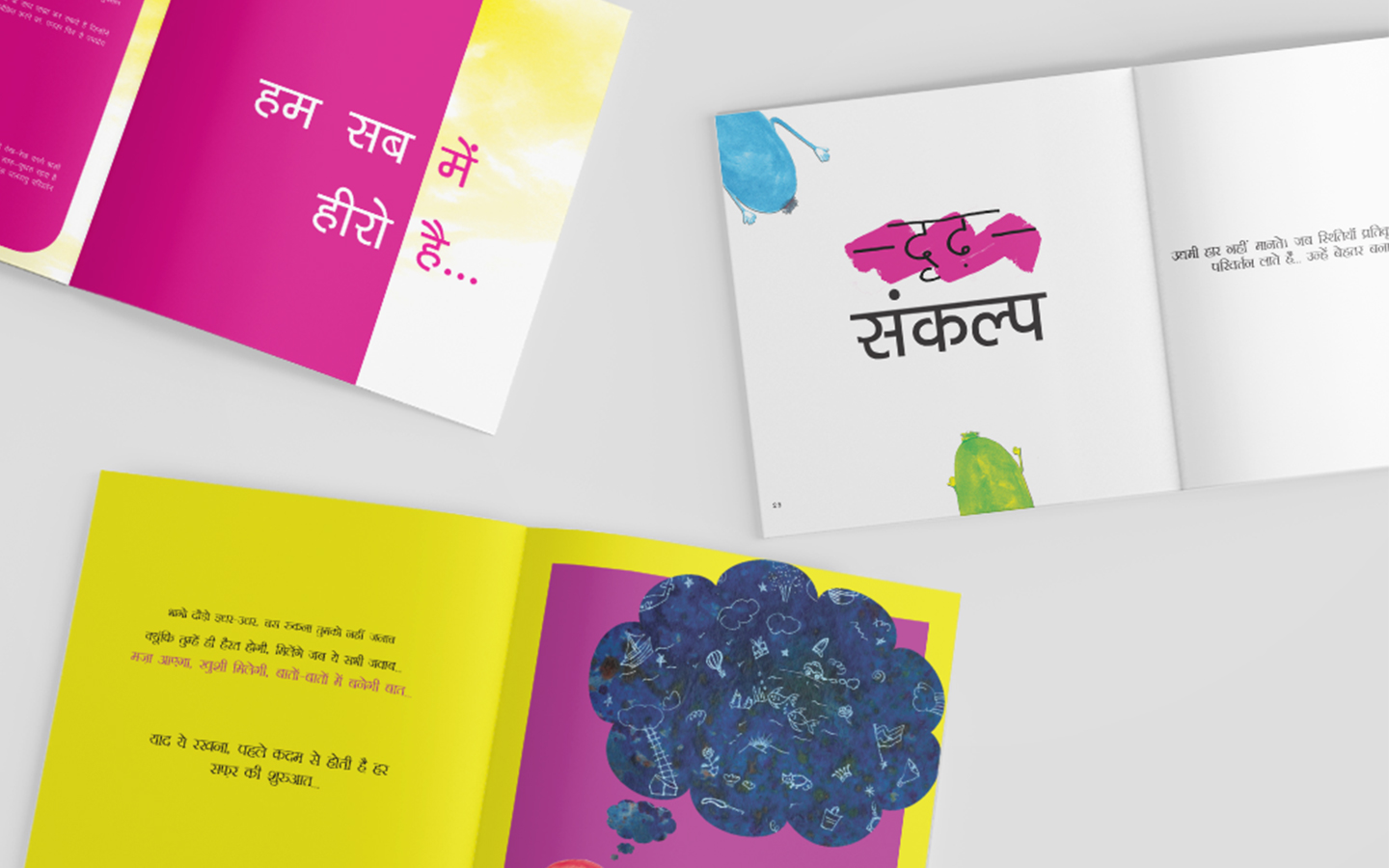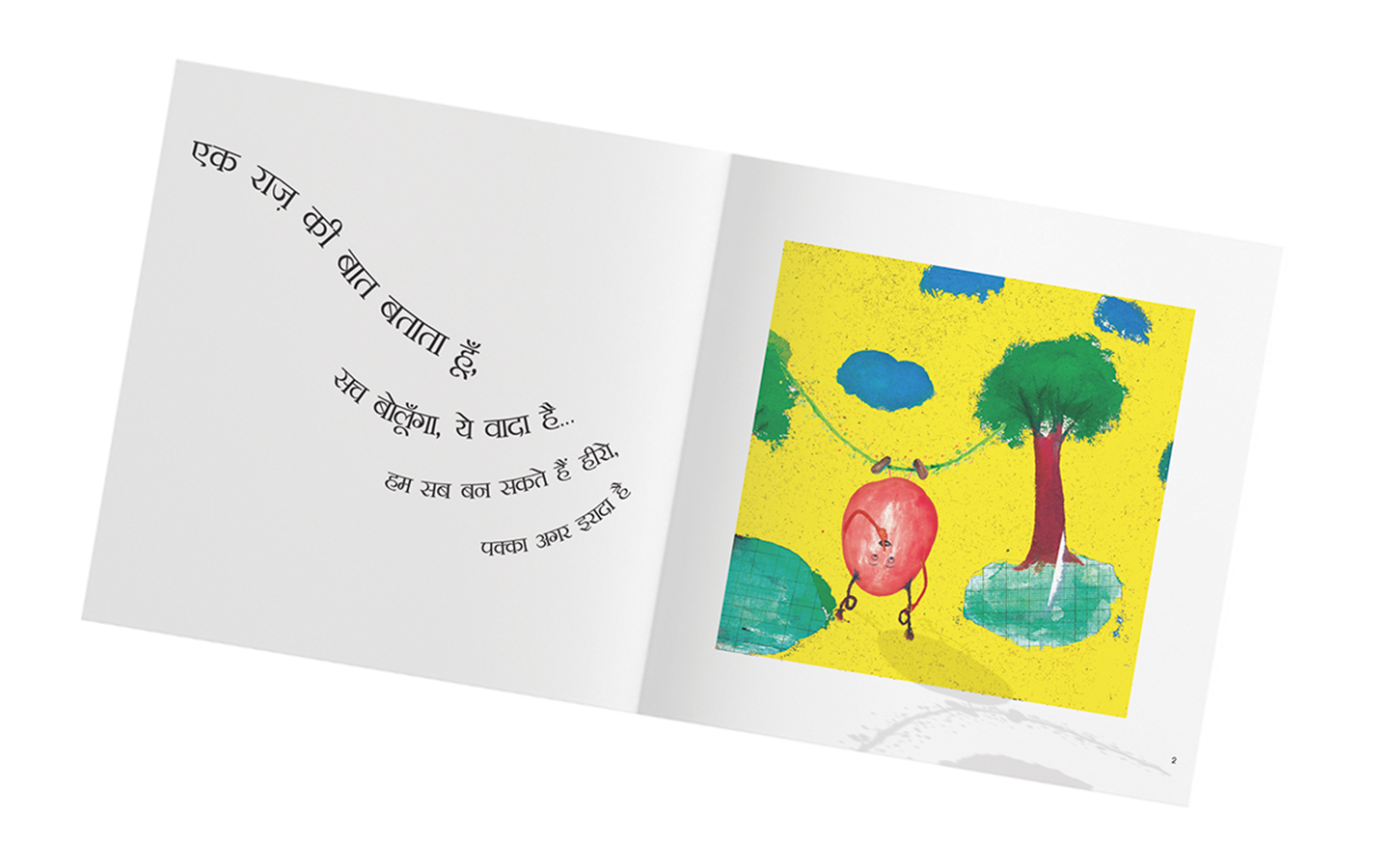 END
︎

---